PREP CLASSES TO OBTAIN YOUR
SPANISH DRIVING LICENSE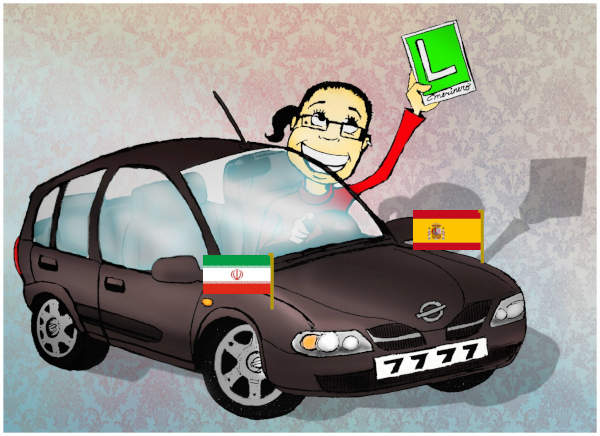 Are you a resident in Spain with an International Driving License?
Do you know that you have to obtain the Spanish Driving License within 3 months after being an official resident?
Do you know that if you get pulled over by police and you only carry your international driving license, you will not only be sanctioned, you will be registered in the police database, the car will be impounded, and you can be detained for 48 hours at police station?
Maybe you have tried a couple of times and you don't just get the exams and always have some mistakes that makes you fail?
Do you wish to feel comfortable, and get an intensive bilingual private class in FARSI – SPANISH, focusing on the important items you need to know to pass the exam?
We have the solution for your frustration, and are pleased to help you with to conquer the challenge! We will accompany you through this process until you secure your SPANISH DRIVING LICENSE!!!
PREP CLASS DETAILS:
Intensive private classes (max 6 persons per group) at our office from Mondays to Fridays:
Group A : 16:30 — 17:30
Group B : 18:00 — 19:00
COURSE DURATION: 40 sessions, 14th of January until 8th of March
PRICE: €500
For more information email us at: driving@eshtehardi.es